Detalii produs
Detalii
Placa snowboard K2 Ultra Dream-2017 TEST
Inaltime: 158 cm
Stare: TEST, placa a fost folosita la evenimente organizate de K2 in Austria si Germania. Placa este servisata si pregatita de sezon.
---
Informatii transport si plata: Produsul se pate ridica din magazinul nostru din Sacele sau se poate livra prin Cargus. Livrarea este gratuita iar plata se face ramburs. In cazul in care nu sunteti multumit de produs, il puteti returna in termen de 10 zile.
With its go-anywhere, do anything build, the all-mountain K2 Ultra Dream Snowboard has a smooth rocker profile with a medium rise at the nose and a low rise tail for ample lift and plenty of traction. By revamping the nose and tail platform with Tweekend™ technology, K2 has increased surface area for greater float and control. The HONEYKOMB™ / Bambooyah® core is inlayed with a carbon mesh for a combination of lightweight rigidity and pop that is useful on any terrain, letting you cruise the whole mountain with the confidence only the Ultra Dream can provide.
ROCKER TYPE
All Terrain Baseline™ – Designed for use anywhere on the mountain, K2's AT baseline allows for effortless turns in the hardest conditions. It also provides ample float in soft snow and crud. Designed as a directional baseline, AT has a medium rise through the tip and a lower rise in the tail. The perfect balanced baseline for a multi-purpose rider.

Tweekend™ – A revolutionary tweak to the ends of K2's industry leading Baseline technology. By extending the Baseline rocker all the way out to the ends of the board, an additional rideable surface is unlocked, giving you a bigger, more stable platform to press, float and land on.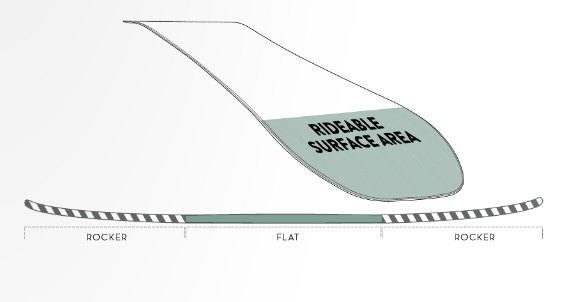 FLEX
4 - 6 – All-mountain performance and precision.
CORE
HONEYKOMB™ Technology – K2's HONEYKOMB™ cores use a urethane skinned Honeycomb™ for bonding strength and lightweight durability. Always placed at the bottom of the core, so you get the tried-and-true performance of tip-to-tip, rail-to-rail wood.
WH4 Core – The WH4 Core pulls every trick from K2's bag of core tech. A greater percentage of HONEYKOMB™ than the WH3 Core, it's engineered to maintain durability at minimal weight.

Bambooyah™ Blend – Horizontal, skate-inspired laminated core of Bamboo and Wood. Adds strength, durability, and a damp feel.
LAMINATES
Carbon Web II – Optimized to match K2's baseline profiles, carbon web boosts the feel and energy return of K2 snowboards. Offered in two levels of sensitivity, the Carbon Web extends out beyond the contact points, supporting the whole length of the tip and tail. This results in a more connected feedback loop from terrain to rider.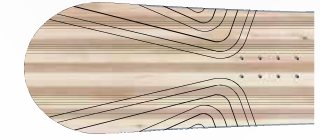 ICG 20 – Integrating carbon into the fiberglass reducing overall weight and creating a super smooth release of power while increasing pop and liveliness. Each level of ICG is tailored for the rider at hand and their performance needs.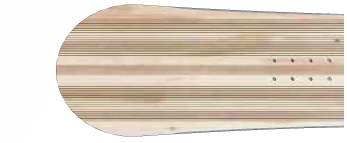 Triaxial Fiberglass – A glass laminate with diagonal layers that stiffens the board torsionally, giving you improved edge hold and increased stability for those off-axis landings at speed.
Biaxial Fiberglass – The classic structure laminate, biax glass provides balanced all-purpose flex and performance.
SIDEWALLS
Patented Hybritech™ Construction – Hybritech™ is the most efficient way to make a snowboard without sacrificing one ounce of performance. Featuring sidewall along the running surface that flows into the nose and tail providing low swing-weight, optimized turn initiation, and durability.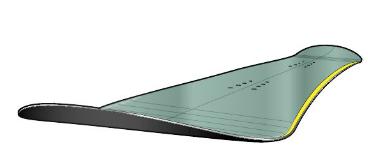 BASE
Ø Sintered – Ultra thin, static eliminating base that remains lightweight and uses minimal materials.
BINDING COMPATIBILITY
2 x 4 Insert Pattern
Mai multe informatii
Pareri